Mahmudah Institute Board
Chairperson: Asma Q. Fischer, MD
Secretary and Treasurer: Shireen Q. Moore, MD
Members:

Annette Naber, PhD
Ahmed El-Awady, PhD, DMD

Zeynep Elif Can, MD
Adonis Imam, MD
Chairperson
Asma Q. Fischer, M.D.
Dr. Asma Q. Fischer was born in Pakistan and has lived in the US as a citizen most of her life. Dr. Fischer is a Pediatric Neurologist and has served as faculty and Medical Director at the University of Nebraska in Omaha, Nebraska, the Medical College of Georgia in Augusta, Georgia, and The Child Neurology Center in Evans, Georgia.
She has served as president of the Neurosonology Research Group of the World Federation of Neurology and is the co-founder and board member of the Jannah Institute. She is a member of the Southern women's literary club "Philomathics" and enjoys presenting research papers on unique perspectives by women.
Her interests include facilitating the work of humanitarian organizations, teaching mindfulness to young students through action, mentoring pre-medical and medical students in balancing home and professional life, and learning and promoting a global spiritual perspective of life. Her hobbies include traveling to exotic and sacred places, photography, writing, and public speaking.
She is currently studying sacred texts in a fellowship in Spiritual Studies in Istanbul, Turkey and divides her time between Turkey and Augusta, Georgia, USA.
Secretary and Treasurer
Shireen Q. Moore, M.D.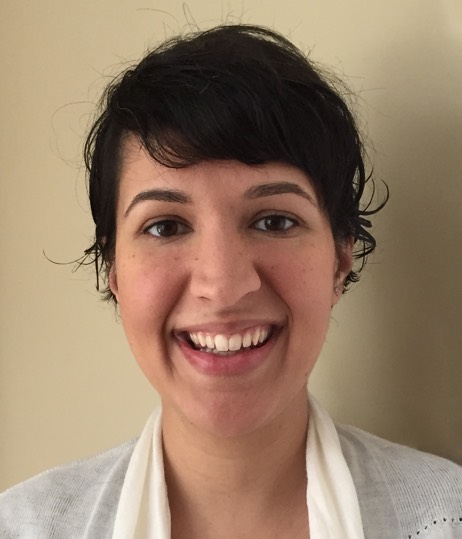 Shireen Moore spent her childhood in Augusta, Georgia. She graduated from Lakeside High School and attended college at Agnes Scott College in Decatur, Georgia. There she completed a major in biology and minor in mathematics. She was accepted to medical school but, prior to starting, lost both her dear grandmother, Mahmudah Qureshi, as well as her brother, Tariq. These struggles framed her experiences in medical school and ultimately led her to pursue a career in family medicine. Shireen married Timothy Moore and moved to North Carolina where she completed residency. There she was elected chief resident and was also recognized for her compassionate and skilled care of older adults. Shireen and Tim moved back to Augusta and currently reside in Evans with their two children. She is currently in practice at the Center for Primary Care in Evans, Georgia, where she encourages her patients of all ages to pursue a mindful lifestyle every day.
Members
Annette Naber, Ph.D.
Annette Naber, Ph.D. is a clinical psychologist, life and wellness coach, organic gardener, photographer, and blogger. She was based in Washington, DC, working as a psychologist for nearly 20 years. After moving to the Virginia mountains, she re-tooled as a coach and now enjoys helping people reach their creative and wellness potential. She facilitates Women's Midlife Retreats as a springboard for women to embrace midlife as an exciting new life phase that holds the key to their fullest creative expression. Annette has lived on three continents and traveled in over 30 countries.
Ahmed El-Awady, Ph.D., D.M.D.
Dr. Ahmed El-Awady was born and raised in Cairo, Egypt, a brother of three and part of a family originally from the northern Egyptian city of Kafr Elshiekh. After finishing primary school, he joined Al-Azhar to complete middle and high school. Subsequently, he enrolled in the dental school at Al-Azhar University and graduated in 2000. Studying at Al-Azhar gave Dr. El-Awady an opportunity for both comprehensive Islamic and Arabic studies as well as scientific pursuits. Being the son of an Islamic Economics scholar made him realize early how different civilizations interacted and how they participated in promoting human welfare and the pursuit of a better life. Furthermore, being raised in historic capital city like Cairo with a rich multicultural heritage led him on a journey that continues to inspire and teach him about different aspects of society.
In 2005, Dr. El-Awady finished his training and Masters degree in Periodontics at Al-Azhar University. He began his PhD and was awarded a research scholarship to Georgia Regents University. In 2009, he earned a PhD in periodontics from Al-Azhar University and in 2014, he was awarded a PhD in Oral Biology and Maxillofacial Pathology with distinction from Georgia Regents University in Augusta, Georgia. Currently, Dr. El-Awady is in the residency program and post-doctoral fellowship with the Department of Periodontics at GRU.
After moving to the United States, he was fortunate to join the Islamic Society of Augusta and currently serves as the Vice Principal of the Sunday School. Living and volunteering in such an intellectual environment provides him with a great opportunity to learn more about public service and to raise awareness of both personal and societal issues, especially through Islamic values.
Zeynep Elif Can, M.D.
Dr. Zeynep Elif Can was born and raised in Istanbul, Turkey. Dr. Can has lived in the UK and Romania and speaks English, Turkish, and Romanian. She is a graduate of The Medical School at Acibadem University in Istanbul, Turkey. She is currently a Family Practioner for the Ministry of Health in Umraniye, Istanbul, and specializes in complementary medicine, cupping therapy, Ria insertion, and homeopathy.
Her interests include mentoring and English language tutoring for Turkish students, charity work providing and coordinating help for families in need, and regular emotional support and visitation of families who have lost their children. Her hobbies include participating in a book club, Eurasian marathon across two continents in Istanbul, and writing. Her interests include sign language, communication across languages and cultures, and learning new techniques to improve wellness in others. Her spiritual practices are deeply embedded in mindfulness and wellness.
Adonis Imam, M.D.
Dr Adonis Imam, after completing his specialization in Internal Medicine, has joined the faculty of Medicine at the Medical College of Georgia in Augusta Georgia as an assistant professor of hospital medicine. Dr. Imam was born in Latakia, Syria and is a US citizen living in Augusta, Georgia.
He served on the Medical Ethics Committee during his residency at Orange Park Medical Center in Orange Park, Florida. His interests and activities lie in humanitarian assistance through volunteering. He is the co-founder of The Georgia Syrian Humanitarian Aid Group and has organized several fundraisers for orphan children through this group and other like-minded organizations.
His hobbies and interests include poetry, photography, soccer, playing the guitar, and learning archery. He is deeply committed to the wellness of American youth and volunteers often in service of this cause. He speaks English, Arabic, and conversational Turkish.